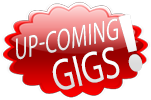 Planet earth/Solar system Bookings:
Europe:
USA & Canada:
---
Mingo's direct

www.facebook.com/matiasmingotegerman
NON-Stolen VIDEOS !
Special meetin' w/ great master Walter Malosetti in Buenos Aires
During 2010 Mingo was invited to a special session meeting with the argentinian guitar jazz master legend Walter Malosetti in his own private studio-bunker.
It was a huge honor to be talkin' about a song composed by master Jim Hall named "Blues for Walter"…
Mingo's Insert Coin sunday jams @ Mirapampa!
Mingo has participated with steady but random band formatos every single sunday session during 3 years at Mirapampa bar (Feria en la Esquina La Plata,ARG.), here in this case jammin' w/ guitar maestro Marcos Edward and great sax player Fede Viceconte doing an unique version of "All the (3) things you are".
Mingo Trio @ El Bolson Int. Jazz Fest '06 / Patagonia (Arg.) / "Fotografias" drums solo.
A wonderful season of concerts at the beauty patagonian village El Bolson sharing programm with masters from southamerica like Cuarto Elemento,Guillermo Cides,Banda Hermetica,etc.
In that location Mingo leaded his own trio with original compositions and arrangements about afrojazz and modern music concepts.
Baires Nuevo Tango + Paolo Russo (Dk-Ita) ARG.Tour '06.
Live recorded DVD at Ciudad Vieja Club with BNT & bandoneon,pianist & composer
Paolo Russo during Tour in Argentina performing new versions of great tangos like Cordon, El ultimo cafe,Flor de Lino,Milonga del raje and Piazzolla's music like Violentango,etc..
Special arrangement made by bass master  Diego Caniggia.
"Open Dreams-Sueños Abiertos" 2010 released CD !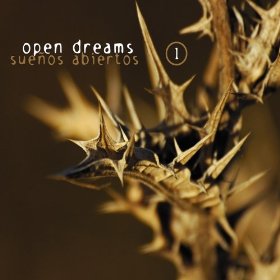 This cd.includes one of the 1st. Mingo's original composition named "City Bell 2nd.line" specially dedicated to his close friend David Edward who was a great art lover joining and helping from the real begining.
It's a swinguie drumming march remembering rehearsals at Edward's bunker in City Bell village.
This music was recorded w/ Marcos Edward (guitar), Nico Radicchi (a.bass) and S.Caballaro (alt sax) at La Burbuja Studio by master sound tech Gualberto de Orta.
Mingote German AFROJAZZ 4tet.released cd.project about Argentinian 10 best seleccion of original band-composers called "Open Dreams-Sueños Abiertos"edited by Slam Productions (UK).